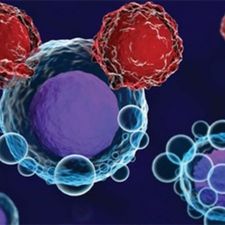 WHAT IS STEM CELL THERAPY?
Stem cell therapy is the finest medical breakthrough in history. It has bagged the much acclaimed 'Nobel Prize in Medicine' in the year 2012. This miracle discovery, Stem Cell therapy, has leveraged and firmly positioned India in the field of medical science, worldwide. Stem cell therapy has changed the medical perception of 'incurable neurological disorders' and has broken all shackles.
How do Stem Cells Work?
Stem cells are characterized by unique and distinct properties of self renewal and differentiation into various cell types, and serve as a sort of internal repair system, dividing essentially without limitations to replenish other cells. Stem cells achieve their reparative functions through the following mechanisms:
WHAT TYPES OF STEM CELLS USED FOR STEM CELL THERAPY IN INDIA?
There are three types of stem cells that are mostly used for therapy in India:
–Adult stem cells are those cells which are available throughout the body after its development.

–Adult Stem cells have the capacity to differentiate into other cell types of specialised tissues or organs.

–Adult Stem cells maintain, heal or repair the tissue, to which they belong.

–They are also called 'Somatic stem cells'- somatic means 'obtained from the body', as compared to the other stem cells which can be obtained from either the embryo or the umbilical cord.

–Adult stem cells are richly available in bone marrow, peripheral blood, blood vessels, skeletal muscle, skin, teeth, heart, gut, liver, ovarian epithelium, and testis. Over the years it was discovered that these cells are even present in the brain, which advocated for the possibility of their applicability in stem cell treatment for neurological disorders.

–Since the cell multiplication capacity for adult stem cells, unlike embryonic stem cells, is controlled, they pose negligible side effects in stem cell therapy.

–Adult stem cells have the capacity to renew or replenish healthy cells in damaged tissues to help improve tissue and organ function through stem cell therapy.
–Umbilical Cord Stem cells are obtained from the umbilical cord blood at the time of the birth.

–The cells which can be found from the cord blood, are hematopoietic cells, which are responsible for making every type of cell in the blood; red blood cells, white blood cells, and platelets.

–Stem cell therapy with these cells can be done to treat several blood related disorders.

–They are preserved in cord blood banks, by extracting and cryogenically freezing the cells, immediately after birth, and can be used for stem cell treatment in India during the individual's lifetime.

–These cells are also rich in cells of the immune cells.
Embryonic stem cells are acquired from the embryo itself.

–They have an unlimited developmental potential

–Their proliferative tendency raise their therapeutic range to leaps and bounds.

–In spite of its high potential, using these cells for stem cell therapy raises major ethical red flags and risks.

–Their truly unlimited potential also increase the risk of tumorigenic tendencies once injected.

–Thus, their usage is still considered controversial.