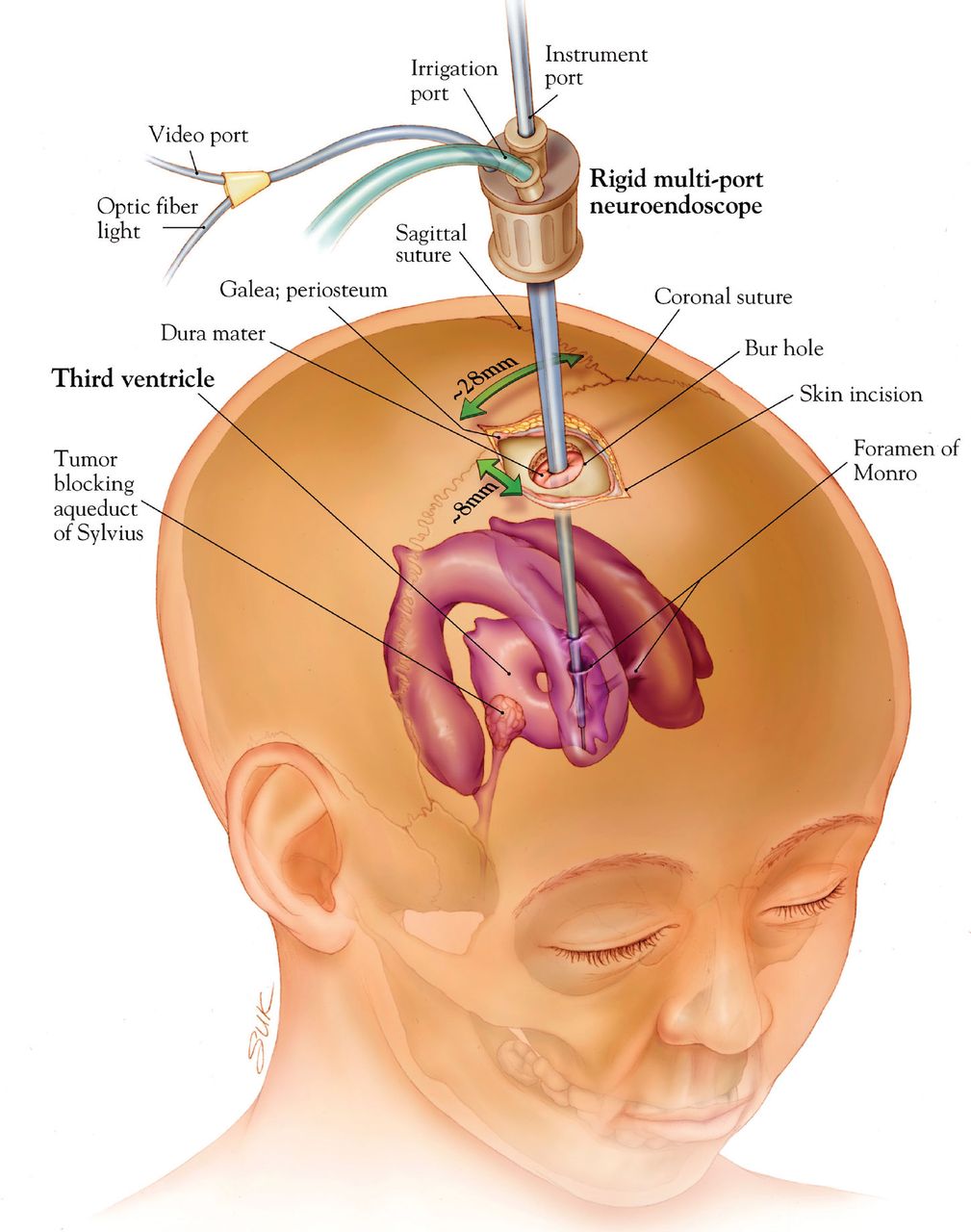 What is a Neuroendoscopy?
Neuroendoscopy is a minimally-invasive surgical procedure in which the neurosurgeon removes the tumor through small holes in the skull or through the mouth or nose. Dr Abhinav Gupta has been trained at University of Chicago, USA in Neuroendoscopy and is the best neurosurgeon in Delhi NCR for Neuroendoscopy. 
Neuroendoscopy enables neurosurgeons to:
Access areas of the brain that cannot be reached with traditional surgery
Remove the tumor without cutting or harming other parts of the skull
Neuroendoscopy is performed using an endoscope, a small telescope-like device equipped with a high-resolution video camera and eye piece on the end to allow the neurosurgeon to navigate and access the tumor. To remove a tumor or take a sample of it ( biopsy), neurosurgeon's attach special instruments to the endoscope, forceps and scissors on the end.
Benefits of Neuroendoscopy:
Less pain than traditional surgery
Faster recovery than traditional surgery
Minimal scarring
Types of brain tumors treated with Neuroendoscopy:
Pineal region tumors
Pituitary tumors
Rathke's cleft cysts
Skull base tumors
Ventricular tumors
To make an appointment or request a consultation, contact the Dr Abhinav Gupta's Neuro Spine and Pain clinic at 9891040215 or visit us at www.neurospineandpain.com
Endoscopic or minimal invasive skull base surgery
This type of surgery in generally does not require a large incision on the body. An ENT surgeon makes hole inside the nose to allow a neurosurgeon to eradicate a growth through a thin light weighted tube called endoscope.