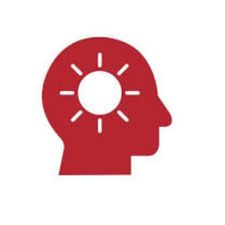 What is Psychological Intervention?
Psychological Intervention is an umbrella term for services provided such as testing and assessment, behaviour therapy, counselling. These interventions help bring about a change in people's attitudes, behaviors and beliefs. Psychological interventions help modify behaviour, emotional state and feelings while also promoting healthy coping strategies.
The psychology centre at NeuroGen offers wide range of services to different kinds of patients – both pediatric and adults with Neurological impairments or disorders with the aim of maximizing their functioning in daily living. Psychologists assess, diagnose, and treat the psychological problems and behavioral dysfunctions resulting from, or related to physical and mental health.
HOW DOES PSYCHOLOGICAL INTERVENTION HELP IN NEUROLOGICAL DISORDERS?
Neurological disorders impact multiple aspects of people's lives including their physical functioning, emotional well being, mental well being as well as behaviour.
Acceptance
Psychological interventions helps them develop acceptance of self and others. It also helps patients fulfil the existential void and search for meaning in their life.
Adapting
It is focused on helping them adapt to their new identity and make small changes in their lifestyle resulting in lesser dependency and anxiety. Overall, it works by improving the quality of life.
Positivity
The clinicians work towards developing better emotional regulation, coping strategies, body image, self esteem and self confidence, by reducing the negative thoughts and encouraging more positive thinking and acceptance.
Cognition
The main aim of interventions provided for pediatric conditions is to work on their behavioral problems, emotional regulation and cognitive rehabilitation.
WHY IS PSYCHOLOGICAL INTERVENTION EXTREMELY IMPORTANT AFTER
CELL THERAPY?
As the brain is developing new neural networks, psychological intervention at this time will help in the development of these networks optimally. Therapy plays an important role in the growth of stem cells which is why we at NeuroGen encourage parents and caregivers to continue therapy in their environment to further facilitate the progress of stem cell therapy.
–Testing & Assessment
With the help of testing and assessment, problem areas of patients are identified. This provides the baseline behaviour to the clinician which helps them formulate intervention programs catered to their needs.
–Eclectic Approach
Based on the problem areas intervention programs are designed and treatment plans are made catering to individual needs. An eclectic approach is taken by the clinician to work on varied problem areas presented.